National Student Survey (NSE)
Help improve your degree programme!
How would you rate your programme? What do you think of your lecturers, content of the programme and assessment methods? You will receive a link to the National Student Survey (NSE) in your AUAS/HvA email from Monday 18 January onwards. Please let us know your opinion and help improve your degree programme, particularly in these unique times! The forced transition to online education leaves us in a situation that is hard for many people. All the more reason to keep focused and provide feedback, which will enable us to improve your programme wherever possible.
Why does the NSE matter?
Improve the quality of your degree programme
Only with your feedback on what you are satisfied with and where there is room for improvement can we make further improvements to the quality of our education. Contemporary, flexible education, now and in the future. That's our goal.
Help prospective students
By completing the questionnaire, you will be helping prospective students choose the right programme for them. After all, anyone considering following a degree programme will be keen to hear the experiences of other students.
You could win various prizes, including an Apple Macbook Air!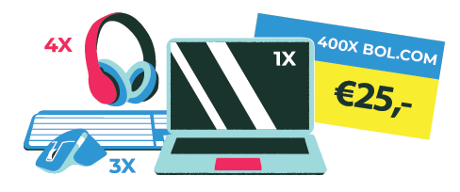 New questionnaire
The questionnaire has been shortened somewhat for NSE 2021 (it will take no more than 15 minutes to complete) and is more tailored to current developments. Questions about online teaching are therefore also included this time.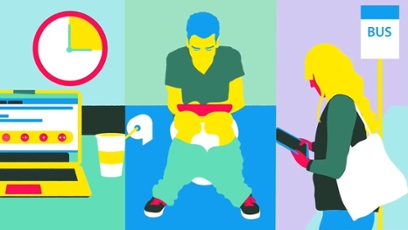 Anonymity
Your privacy is extremely important. That's why the survey is conducted in a way that safeguards your privacy. The results are processed in anonymised data files and presented in a way that ensures they cannot be traced back to you.
See the Studiekeuze123 website for more information about this (in Dutch).
Keen to find out more?
The National Student Survey is conducted by Studiekeuze123. Questions on the survey at AUAS can be emailed to Puck Wijker.