A-Z European School of Physiotherapy
FH smoke-free
From October 1st 2019 the grounds around the Faculty of Health and Amsterdam UMC-location AMC will be completely smoke-free.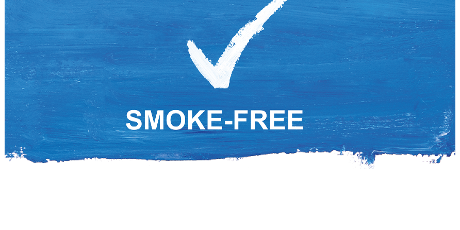 Why?
By making the campus smoke-free, the Faculty of Health is preparing for the General Measure of Governance concerning smoke-free school sites, which is currently being drawn up by the Ministry of Public Health (VWS). This General Measure of Governance for smoke-free school sites will come into force on 1 August 2020. This means that all school sites (from primary school to Higher Professional Education/University) must be completely smoke-free. In close collaboration with the Amsterdam UMC – location AMC our faculty will be anticipating to this law in an early stage.
WANT TO STOP OR CUT BACK ON SMOKING?
Aks your general practitioner (huisarts) for help.
Sign up for a 'giving up smoking' programme for example from stifuma, wequit or smokefree. Your health care insurance can provide a list of providers where you are entitled to reimbursement.
Visit Jellinek.nl for advice and advantages of stopping smoking.
Where ?
The smoke-free area will reach from the Faculty of Health's parking area to the main entrance of the Amsterdam UMC – location AMC (over the bridge from metro Holendrecht). All smoking facilities and ashtrays will be removed from the premises. The non-smoking area will be marked by signs and smoke-stewards will assist to indicate where smoking is allowed.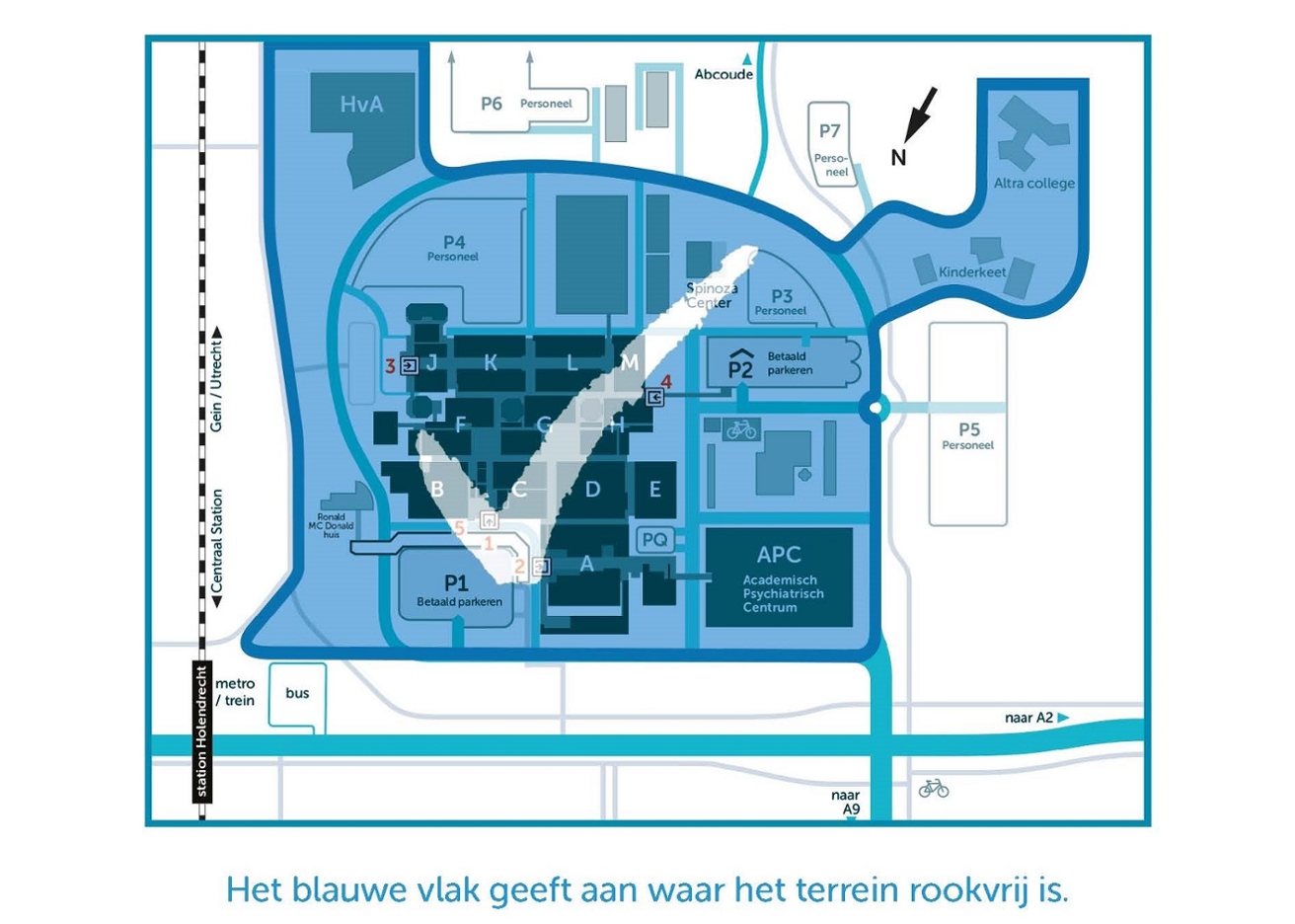 Contact
If you have a comment or a question, please contact us by sending an email to fg-rookvrij@hva.nl.