A-Z Students Amsterdam Fashion Institute
AMFI Library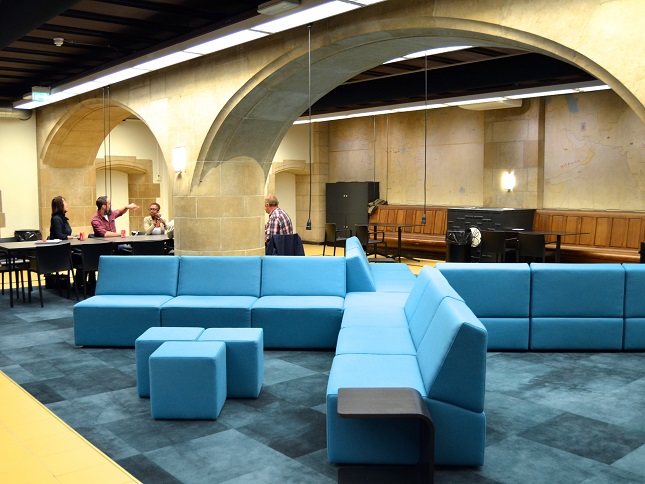 Following months of renovation work, the library of the Amsterdam Fashion Institute has officially reopened.
As the library now features additional seating and more power outlets, students are sure to find it an ideal spot to study in peace and quiet.
Opening hours are:
| | |
| --- | --- |
| Mon. - Thu.: | 07:30-19:30 |
| Fri. | 07:30-18:00 |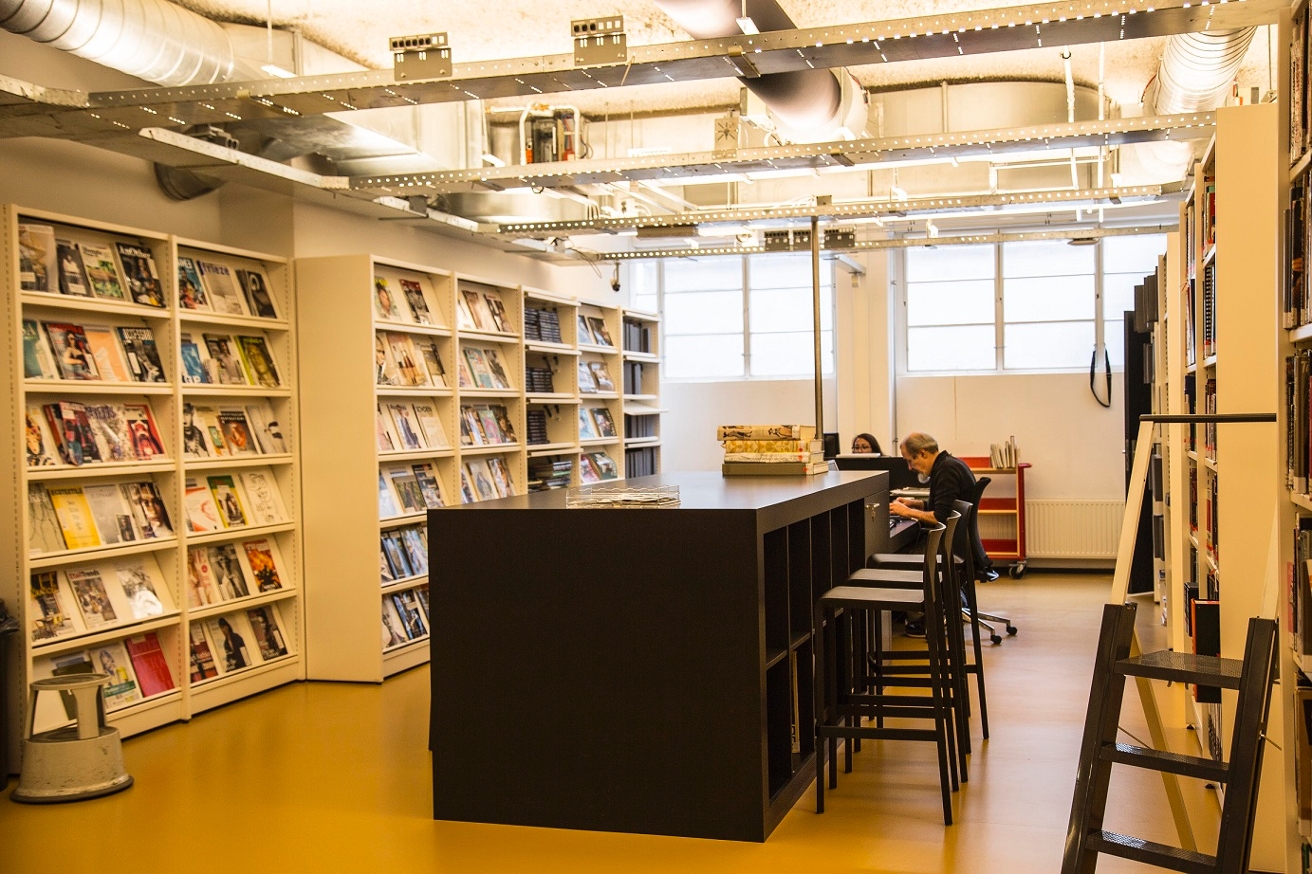 What's in the library?
In the menu to the right, click on the link to the Digital Learning and Working Environment (DLWO), where all the latest acquisitions, external sources and databases are listed.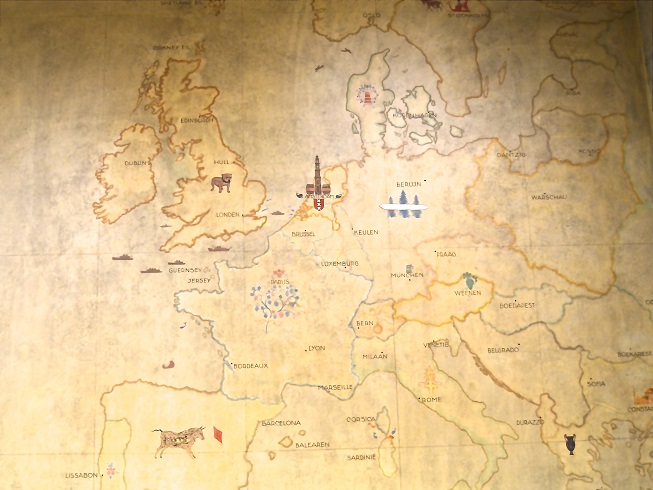 Fun to know:
The murals in the library date from the time when the building was part of the Amstel brewery, when the space served as a tasting room for beer tasters. The cleaning of the murals was a time-consuming task, involving the careful removal of coffee stains, pen marks and damp patches without damaging the original work. The mural features a map, on which the underlined areas probably indicate the brewery's markets.