A-Z Students Amsterdam Fashion Institute
Safety Textile Lab 1.33
Here are the Rules for room 1.33
No bags/jackets in the room.
You are not allowed to work here without permission.
Be aware that there are vulnerable valuable machines in this room. Treat them with respect.
Read the test explanation before you start a test.
Do not stop a test without consultation.
Don't leave behind anything that not belongs in this classroom (like empty bottles/scissors etc).
Measuring cups belong in a lower cabinet (check where it belongs by opening the cabinets).
Detergents belong in the upper cabinet above the washing machine.
Cleaning materials belong in the cabinet below the tap.
All accessories of the Gyro Wash belong in the cabinet next to that machine.
Spare pens etc. should be put in the drawer next to the Gyro Wash.
Each class should put it's test materials in an encoded plastic box. Don't take test results home!
Plastice Boxes should always be put away on the shelves when a class leaves the room.
Ovens, Fixotest (hot pressing), colour fastness to light, Gyro Wash, the linitest (chemical cleaning), washing machine and dryer should never run unattended.
If a test is not finished when you leave the room: clearly state your name and class at the machine on the test form that belongs to that machine.
When you are finished, clean up everything around the machine you used.
Please immediately throw away all cardboard cards and loose papers that you find in the closets with fabrics.
Always close the closets with fabrics when you are done.
Encode test results clearly with name and class.
Food and drinks are prohibited at all times in the classroom.
Phone calls are prohibited in the classroom.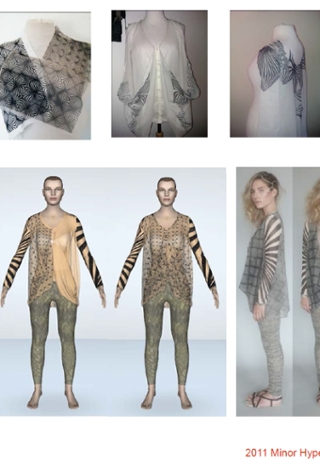 ------------------------------
KEEP THE ROOM DECENT!
CLEAN UP WHAT YOU HAVE
USED AND CLEANSE WHERE
YOU HAVE WORKED.
-------------------------------