A-Z students international business
Erasmus Student Network Amsterdam
Erasmus Student Network Amsterdam
To help you get settled in Amsterdam you can join the Erasmus Student Network Amsterdam (ESN Amsterdam).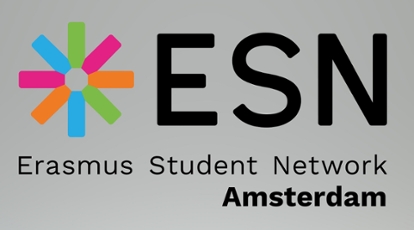 ESN Amsterdam is a student-run organisation of both the Amsterdam University of Applied Sciences (AUAS) and the University of Amsterdam. ESN Amsterdam aims to facilitate the social and cultural integration of international students in Dutch society and in Amsterdam in particular.
ESN Amsterdam has a mentor system and organises an introduction period each semester as well as all kinds of other activities throughout the year. They also keep the students informed with the magazine Insiders and a weekly newsletter. ESN Amsterdam is part of the Erasmus Student Network (ESN). ESN is an organisation with 540 sections in 42 countries, which help students during their study period abroad.