All gender toilets
There is an all gender toilet block in every AUAS building.
All gender means that the toilets can be used by anyone, regardless of their gender. These toilets will be identified by a 'wc' sign on the door.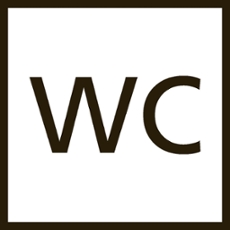 Each all gender toilet has a number of toilet stalls, a mirror and a hygiene box. The toilets are located in a central location in each building.
Overview all gender toilets per building
| Building | Location in the building |
| --- | --- |
| JMH | 01D63 |
| | 07D63 |
| WBH | 03A71 (lopen richting 03B01-03B30) |
| | 03A81 (lopen richting 03B01-03B30) |
| | 07A71 (lopen richting kamer 07A01) |
| | 07A81 (lopen richting kamer 07A01) |
| MLH | 01A70 |
| KSH | 00A74 |
| | 00A65 |
| | 05A74 |
| | 05A65 |
| TTH | 01A87 |
| | 05A87 |
| BPH | 00A63 |
| | 00B50 |
| | 03B50 |
| CTH | 1.051.1 |
| | 1.051.2 |
| NTH | C0.07 |
| DMH | B0.17 |
| | B0.11 |