A-Z Students Trade Management Asia
Housing
Studying in Amsterdam is an unforgettable experience. A good place to live will make your time abroad even more memorable.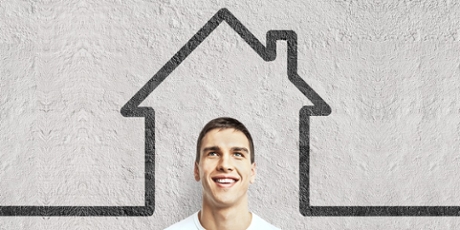 Students affected by the war in Ukraine
If your housing situation is affected due to financial stress created by the ongoing war in Ukraine, please reach out to your housing provider directly, or contact the Student Counsellors , who will be able to provide assistance tailored to your specific needs.
For general information about the AUAS's response to the crisis as well as emergency financial aid, please see the AUAS Ukrainian crisis webpage .

The municipality of Amsterdam also offers (financial) support and assistance to Ukrainian refugees.
FINDING HOUSING
While the AUAS assists international students in finding housing in Amsterdam, the demand for student housing is high and available accommodation is scarce. Amsterdam experiences currently a severe housing crisis, especially for students. We are therefore only able to offer a limited number of rooms. This means that the AUAS cannot guarantee housing, but we will do our utmost to help you find accommodation.
HOUSING APPLICATIONS Spring 2023 semester for exchange students
Exchange students will receive information and a link to apply for housing at the beginning of November 2022 (exact date TBA).
HOUSING APPLICATIONS 2022-2023
The housing application start date for exchange students of the Fall 2022 semester and international students starting their studies in the academic year 2022-2023:
Wednesday 8 June 2022 8:00am (CEST)
Eligible students have automatically received a link a few days before Wednesday 8 June 2022 on their AUAS email address.

After June 2022, AUAS Housing will be fully booked. Therefore, we strongly recommend students to apply as soon as the application opens on 8 June 2022. Check the full procedure through these links:
AUAS Housing is meant as a 'soft landing' in the Netherlands. This way, students who have just arrived and do not know the Netherlands yet, instantly have a place to stay for up to one year.
You are eligible for our housing service when:
You are an exchange student coming to study at the AUAS for 1 or 2 semesters or
You are an international student starting your first year of a full time English-taught degree programme (bachelor/master) and
you are (conditionally*) accepted to your study programme
You did not receive housing through the AUAS or Oncampus in the past
You currently do not live or you have not lived in the Netherlands before.
* The processing time of study applications can differ per faculty. Keep in mind that when applying (late) for a study programme, your study application might not receive the status 'conditionally accepted' in time for the housing application. The housing department works on a first come, first served basis and can unfortunately not prioritize students when their admission to the study programme has a long processing time.
Are you an international student starting a Dutch-taught degree programme?
We cannot guarantee housing for you but we will try to assist you, depending on availability. Please contact us on housing@hva.nl.
Can I apply for AUAS Housing if I am younger than 18 years old?
Yes, most of the housing providers accept students younger than 18 years old. In some cases, they will ask your parents/legal guardian to sign the rental contract together with you (digitally).
If you are planning on staying in Amsterdam for longer than one year, we strongly advise you to also register on Dutch student housing websites long before your arrival in Amsterdam (as soon as you have registered for your degree programme).

Registration on these sites is an important backup measure if the AUAS is unable to provide you with a room and/or it will prepare you for finding housing after your first year.